Pottering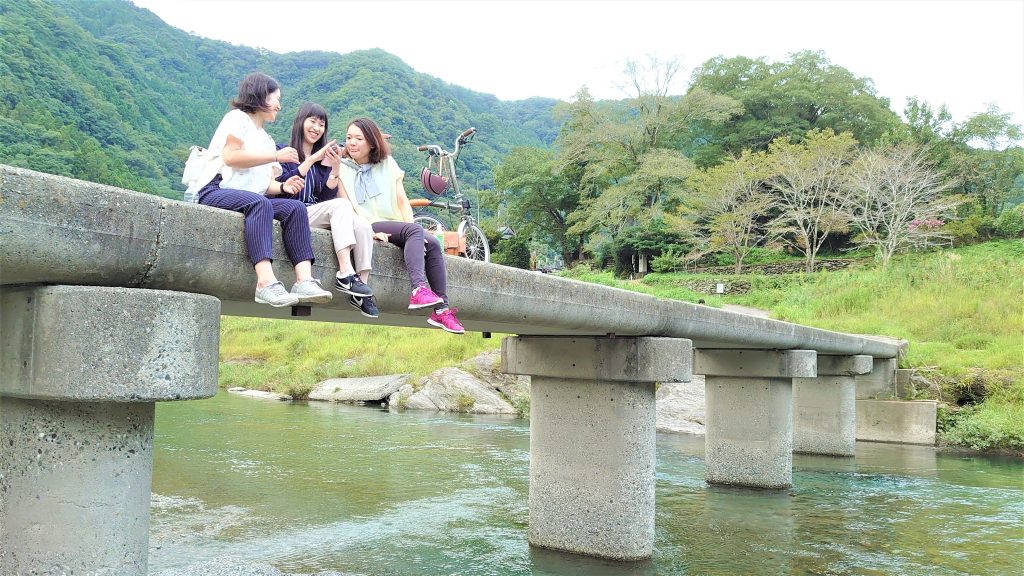 Pottering is the art of taking a leisurely stroll by bicycle. You can wander around the town, buy food from local stores, eat at your favorite places, and take pictures of the beautiful Instagram-worthy scenery.
 Cycling often involves riding long distances, up hills, and on roads with cars, which may seem a bit daunting to non-cyclists and women.Since pottering is a leisurely run over a short distance, even those who are not confident in their physical strength can enjoy it.
There is also a course that runs near the 4S STAY, please see the official website for details.
Ikeda Reservoir Tour
https://www.brompton-pottering-association.com/blank-18
BROMPTON POTTERIG ASSOCIATION
AWA-RE inc. Bicycle Pottering Tours
Address:123,Oaza-Waki-cho, Wakimachi, Mima City, Tokushima Prefecture
HP:https://www.brompton-pottering-association.com/