4S STAY Awaikeda Honmachi St.
4S STAY Awaikeda Honmachi St.
4S STAY Awaikeda Honmachi Street is due to open in April 24, 2020.
The guesthouse is a converted traditional MACHIYA that was builed over 120 years old.
A quiet alley passes through the center of a Machiya, the light garden spreads ahead.
4S STAY Awaikeda Honmachi Street is an old-style inn on the part of a street lined with townhouses called Udatsu,
a term that refers to prosperous trade.
Each guestroom has its front door, Doma-style (tampered dirt floor) lounge, a minibar, and a bathroom that oozes the ambiance of Japan, so guests can lose track of time and enjoy a relaxing stay in privacy.
Guestrooms
Maisonette-type inn divided into two guest rooms across the alley in the MACHIYA.
There are two rooms. Street side room "MACHI", where you can see the cityscape of Udatsu and the court side room "NIWA", where you can enjoy the inner garden. Each room can accommodate up to 7 people.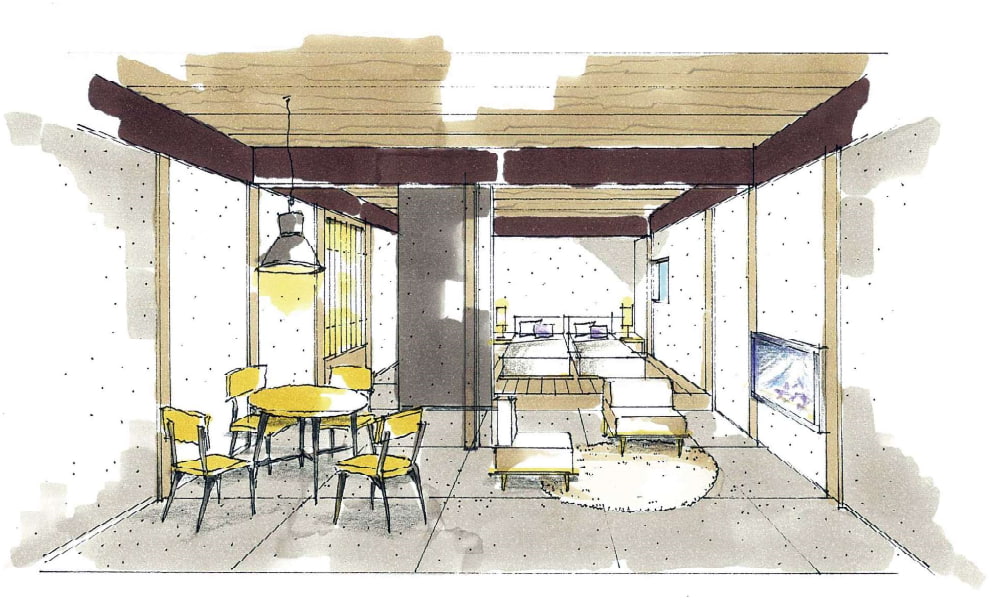 Check-in

16:00 (Final check-in 22:00) *
Check-out

11:00*
Food & Drink

Breakfast: The minibar is stocked with light meals and drinks.
Enjoy dinner at Heso Salon, the café and restaurant of 4S STAY Awaikeda Station, or in the shopping district.
Facilities

Each room comes with air conditioning, USEN, free Wi-Fi, a bed or futon, mattress, minibar, refrigerator, electric kettle, induction cooker stove, bathroom, a set of yukata, hand towel, bath towel, bathroom amenities, and a pair of slippers, Shared garden
Wi-Fi

Free Wi-Fi for guests.
Smoking

No smoking throughout
Parking

Free parking for cars. Information will be provided at check-in.
* Check-in and Check-out are done at 4S STAY Awaikeda Ekimae
Reservations and Inquiries
0883-70-0166
(Open from 11:00 to 21:00)

BOOK NOW