Tsubojiri Station and the sightseeing train "Shikoku Manaka Sennen Monogatari
Tsubojiri Station and the sightseeing train "Shikoku Manaka Sennen Monogatari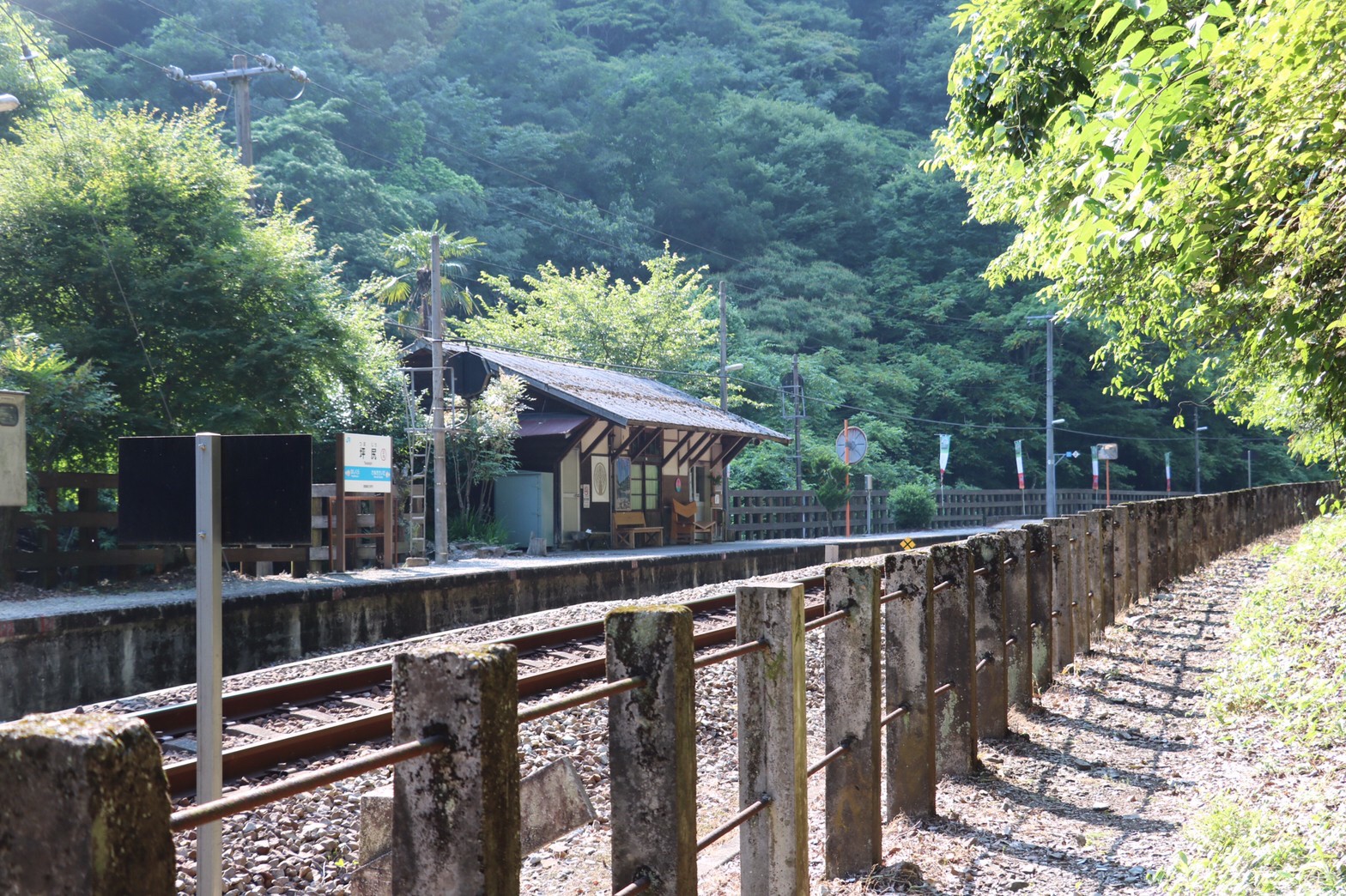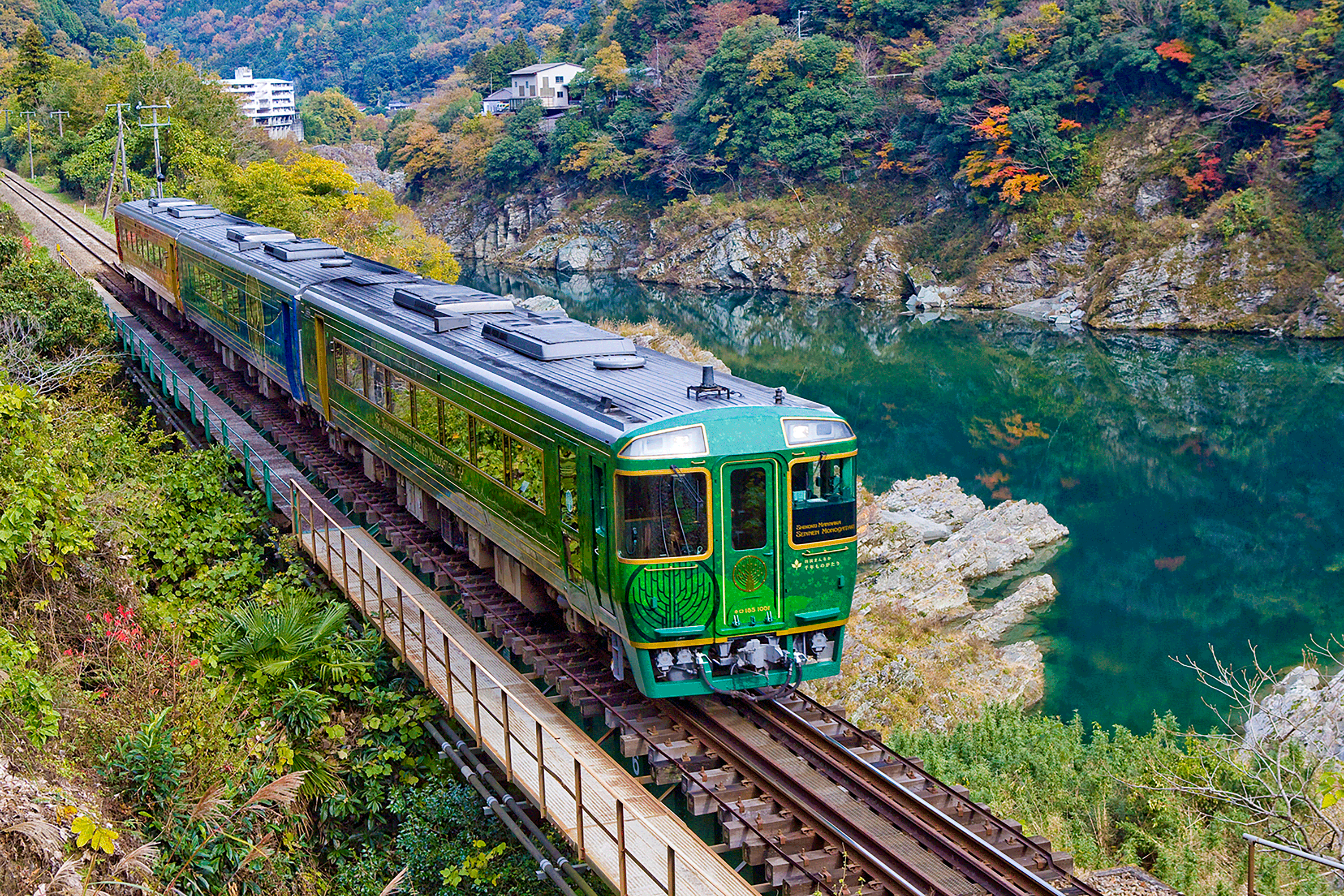 Tsubojiri Station is a station on the Dosan Line, located near the border between Tokushima and Kagawa prefectures.
This is a station with a "switchback" system, which is rare in Japan, where trains back up to the acceleration line to gain momentum before proceeding up a steep mountain pass(only Shin Kai Station and Tsubojiri Station on the Dosan Line in Shikoku have such a system).Tsubojiri Station can only be reached by train or on foot.There are no regular users except for tourists, and it is truly a "hidden station.
It is also a stop on JR Shikoku's sightseeing train "Shikoku Manaka Sennen Monogatari".Please enjoy the sightseeing train as well.
The "Shikoku Manaka Sennen Monogatari" is a sightseeing train that runs from Tadotsu Station in Kagawa Prefecture to Oboke Station in Tokushima Prefecture on the Dosan Line.
Inside the train, you can enjoy beautiful scenery, food made from local ingredients, local sake, snacks, crafts, and other items with attention to detail.At your destination, you will have the opportunity to meet the warm people of Kagawa and Tokushima, and discover and experience unknown places.
Please use this service together with your stay at 4S STAY.For more information, please visit the official website.
JR Shikoku Tsubojiri Station(Tosan Line)
Address:Nishiyama, Ikeda, Miyoshi City, Tokushima Prefecture
HP:https://www.jr-shikoku.co.jp/viewpoint/tokushima/tubojiri_ooboke.htm
Sightseeing Train "Shikoku Manaka Sennen Monogatari
HP:https://www.jr-shikoku.co.jp/sennenmonogatari/index.html