Mountain Climbing / Hiking
Mountain Climbing / Hiking
With the mountains of Shikoku towering in the background, Sora-no-sato, the area of Nishi-Awa, is a popular mountain climbing location.
Mount Tsurugi, the highest peak in Tokushima Prefecture, attracts hiking aficionados from across Japan.
Included in the list of 100 Famous Japanese Mountains, Mount Tsurugi (Japanese for "sword") gets its name from the legend that the fleeing Taira forces hid the sword of Emperor Antoku somewhere within the mountain. It is also considered sacred by mountain worshipping religions.
The top of its 6,413 ft. peak offers a magnificent view of the surrounding area, with the Kii Peninsula, the Seto Inland Sea, and even Cape Ashizuri on the south end of Shikoku being visible.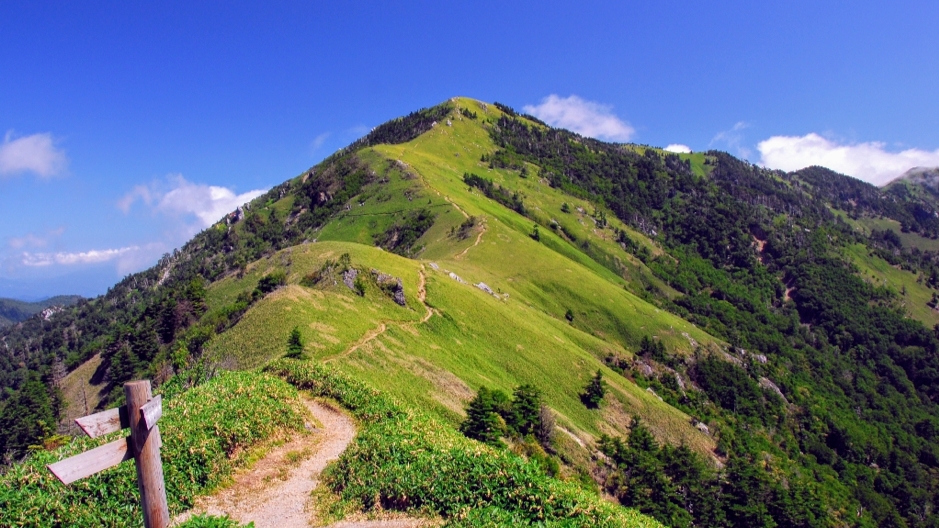 By utilizing the chairlift, the enjoyable climb from the trailhead to the summit can be easily completed in about an hour, making it a popular introductory climb for trekkers who want to start seriously climbing.
During the summer climbing season, Mount Tsurugi is serviced by the Gurutto Mount Tsurugi Hiking Bus, which offers round trips.
There are three routes: Anabuki-Koyadaira, Sadamitsu-Ichiu, and Ikeda-Higashi Iya, with each being conveniently accessible by JR stations.
The Tsurugi Mountain Opening ritual, a tradition which signals the beginning of the climbing season, takes place annually on April 29th, drawing a large crowd of climbers.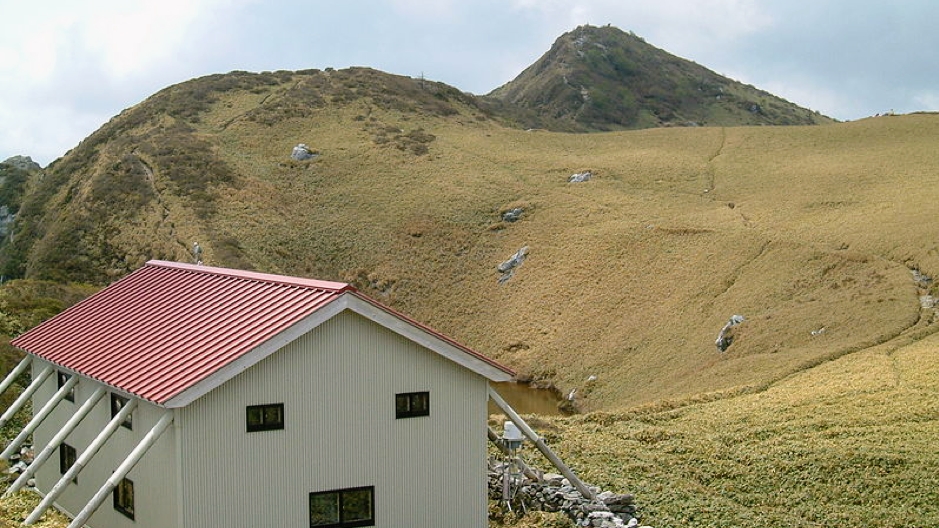 At 6,214 ft., Mount Miune is the prefecture's second highest peak after Mount Tsurugi. The mountain straddles the border between Tokushima and Kochi prefectures, and its ridgeline connects with Mount Tsurugi.
The alpine plants that adorn the mountain landscape are beloved by climbers, with Miyama Kuma-zasa and the Evergreen Azalea R. tschonoskii being two particularly noteworthy species that have been designated as national protected species.
The climbing route that begins at Nagoro bus station is easily accessible, and can be completed in approximately 6 hours, making a day trip possible.