Things to do in Awa-Ikeda
Take in the beauty of Oboke's canyon landscape aboard a pleasure cruise
Take in the beauty of Oboke's canyon landscape aboard a pleasure cruise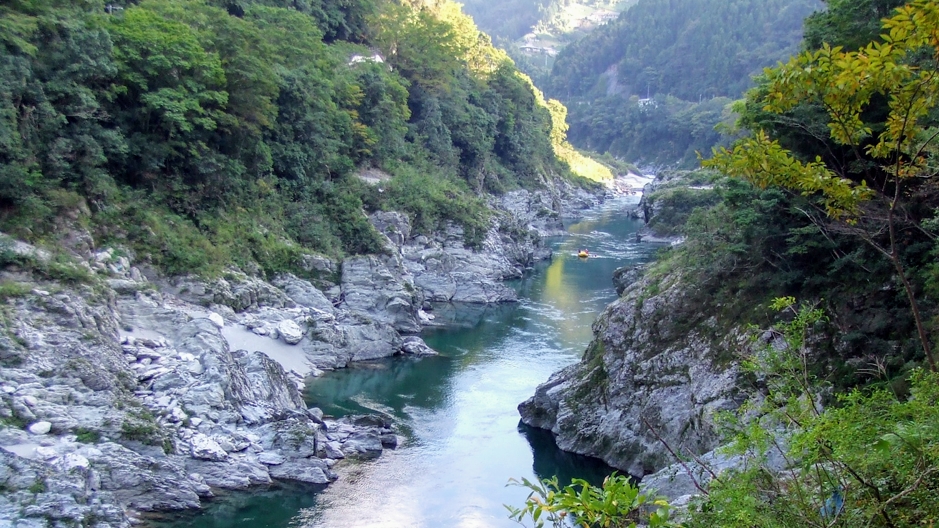 Located in Oboke, where the Yosino River traverses the mountains of Shikoku,
this canyon was formed from rock being slowly eroded for many years, resulting in a beautiful ravine that appears as if it were deliberately sculpted.The natural scenery that changes from season to season adds to its charm.
The Oboke Sightseeing Pleasure Cruise is a chance to experience this up close while traveling downstream.
The Oboke canyon is made from rock known as psammitic schist.
Over the course of more than 200 million years of water erosion, the thick layer of rock was warped and cracks formed, thus creating the ravine.
While weathering has rendered the surface of the rock a pale blue-grey, its interior is a brilliant green.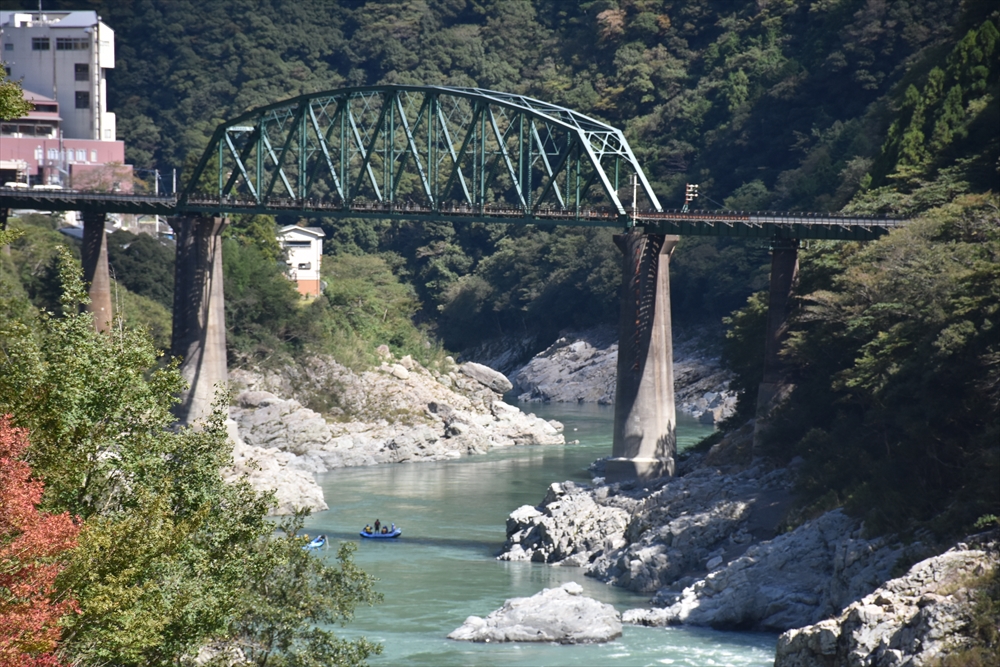 The beauty of this canyon is heightened by the surrounding natural scenery that changes with the seasons, from the new growth of spring, to the fall colors.
Wild birds and animals can also be observed darting to and fro.
While aboard the comfortable pleasure cruise, you can take in the scenery of Oboke's precipitous, V-shaped canyon walls blending with the surrounding natural beauty.
Pebbly schist, designated by the Japanese government as a natural monument, can also be viewed up close from aboard the pleasure cruise.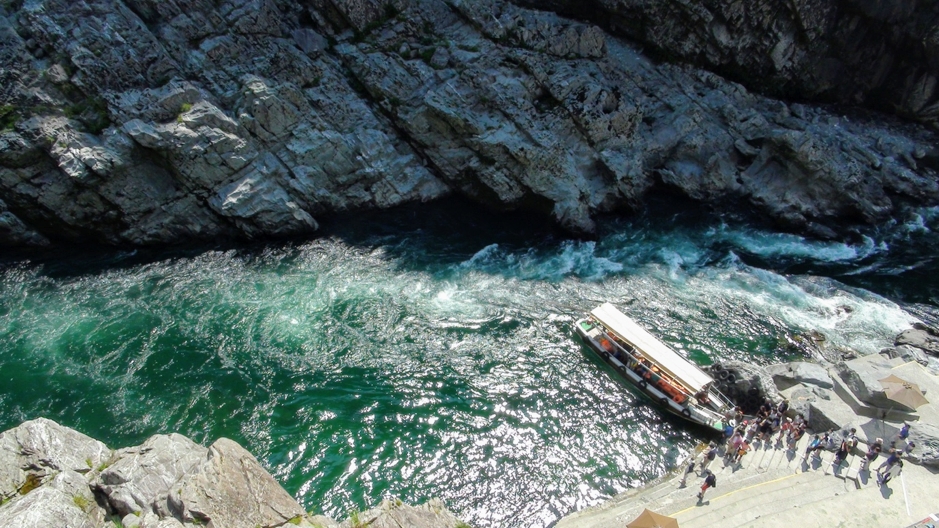 A round trip on the Oboke Canyon sightseeing pleasure cruise is 4 km, taking approximately 30 minutes. The boat accommodates both single passengers and groups.
Tickets can be purchased at the 1st floor reception desk at Oboke Canyon Mannaka Restaurant.