Things to do in Awa-Ikeda
International convention was also held at a holy ground for rafting
International convention was also held at a holy ground for rafting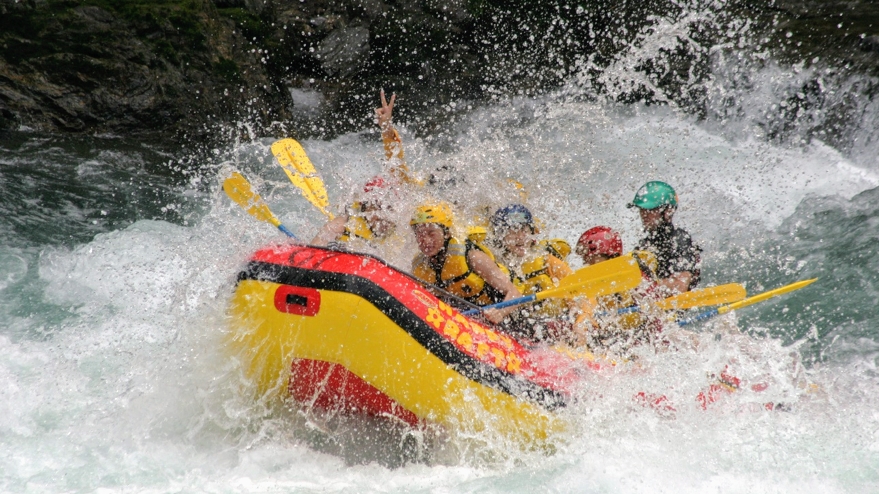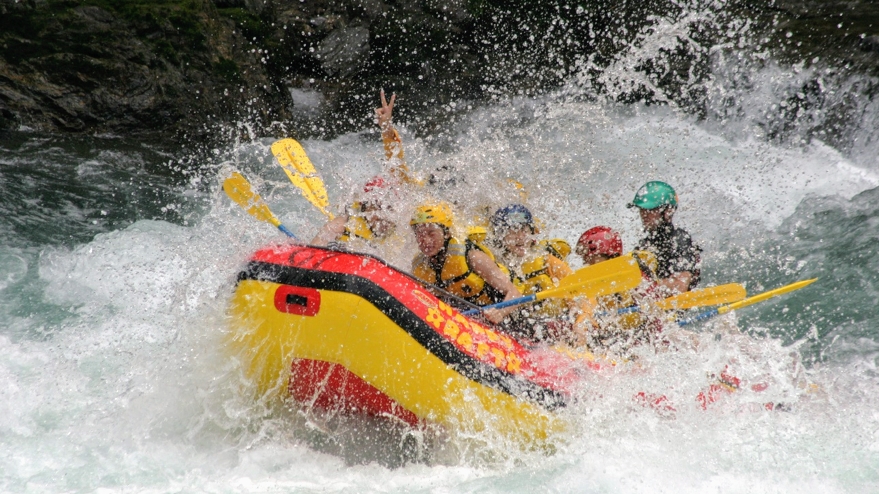 The Yoshino River, which numbers among Japan's big 3 rapids, is also called "Shikoku Saburo."
This clear stream, which boasts an abundant flow throughout the year, attracts the attention of rafters the world over, from March to November.
It is said that the Oboke Koboke Gorge of the Yoshino River, which flows through a deep ravine, is the most number one rapids course in Japan, with features such as turns interrupted by huge boulders, large waves exceeding 2m, and drops of 3m.
With a stable water volume, rafting is possible in the three seasons other than midwinter, so top class instructors from home and abroad are gathered here.
In 2017, the World Championship was also held here.
Rafting with experienced instructors through the biggest rapids in the country is truly thrilling, and really packs a punch.
There are a wide variety of tour plans, such as 1-day courses, half-day courses, and family tours. We also rent supplies.
Currently there are more than 10 companies rafting in the Yoshino River, each with their own special characteristics. Here we will introduce three of them.
Montbell Outdoor Challenge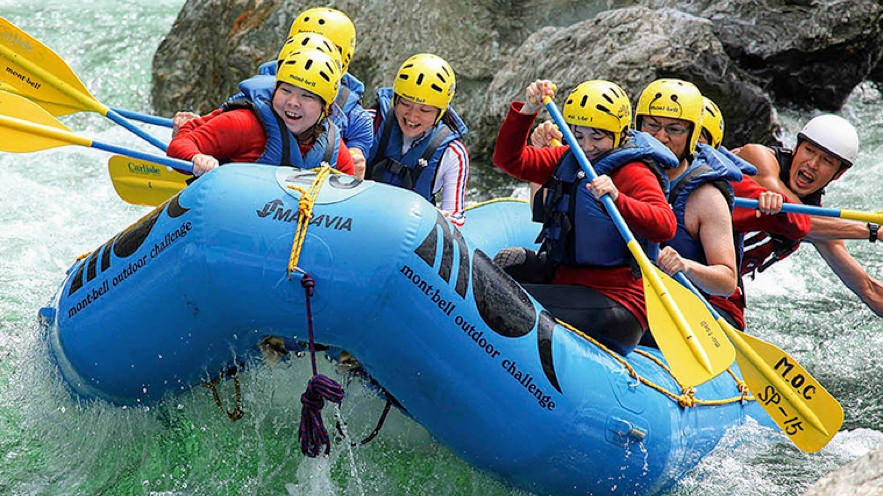 The first, the Montbell Club, is an international outdoor club which has also established an outdoor shop where members receive special benefits through the "Montbell Outdoor Challenge."
Winning second overall in 2009 and 2011, and overall victory in 2010, the womens' team "THE RIVER FACE" is sponsored by Montbell, and is active in this area.
Happy Raft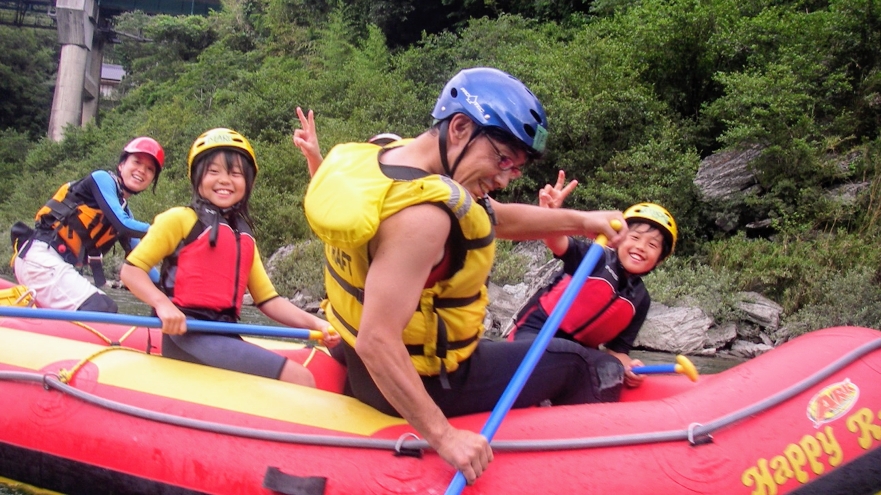 The other is Happy Raft, which was started by an Australian instructor and his Japanese wife.
Many of their staff take advantage of the off season to enrich their experience in rafting and kayaking both domestically and overseas, and there are many experienced guides from all over the world, which has made it popular with foreign visitors as well.
Here, they also offer a river adventure sports program called "canyoning."
River Station West-West
"Let's Ride a Raft!!" is a 30-min Oboke Rafting Experience Tour, which can be booked and joined without reservation or a change of clothes.
Although your feet will get wet, you won't get soaked as you will only get a few splashes.
You can go for a swim if you bring a swimsuit.
The tour takes you through calm waters, so children over the age of two can join.