Things to do in Awa-Ikeda
The Local Cuisine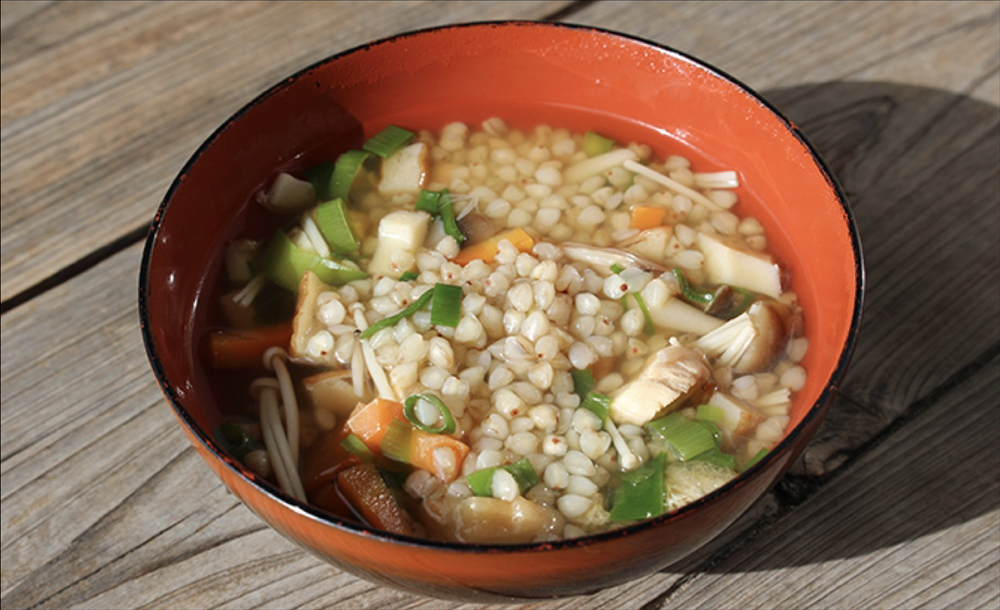 Due to the mountainous region's frigid climate and steep slopes, cultivating rice was difficult in the Iya Region, thus a food culture of millet and soba noodles among other foods which suited the environment was inherited.
The many local flavors have been given life by the wisdom of the regional people's predecessors, and are good for the body and the heart.
Buckwheat Rice Millet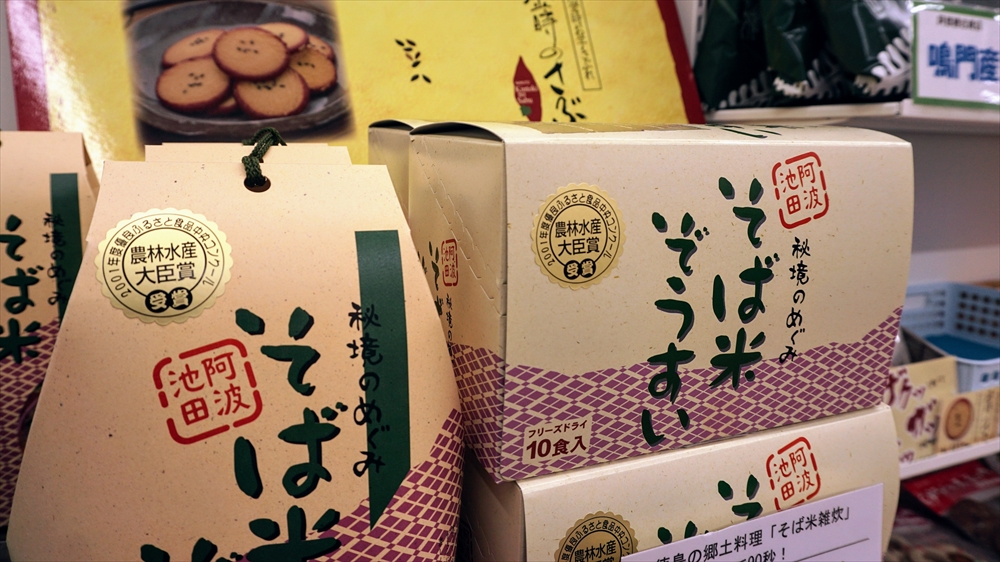 A millet that contains buckwheat with the husks removed (buckwheat rice) as well as vegetables, Japanese sweet potatoes, and chicken that are then stewed together.
Because rice could not be cultivated in the Iya Region, this was created when the Heika Refugees made buckwheat into rice to remind themselves of their life in the capital.
Buckwheat rice is a food that is great for the body with an enjoyable popping, bubble-like texture.
Iya Soba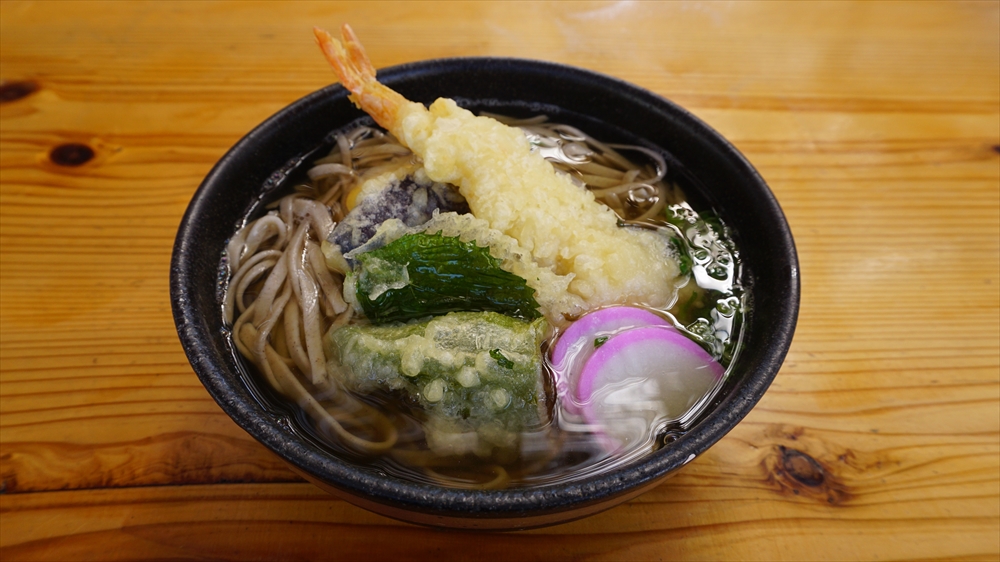 In the Iya region, where the temperature difference between daytime and nighttime is extreme, buckwheat which is favored in colder areas was cultivated and became popular.
Iya Soba doesn't have much of a binding ingredient and is a thicker and shorter noodle which has a texture that is easily cut.
Iya Tofu
Made from the water at the foot of the Iya Mountains and carefully selected soybeans, Iya Tofu is packed with the original umami from the beans and a firm texture.
It is so firm and hard to break apart that it has even been said that it was strapped by rope to a cross and carried through mountain paths, and thus is sometimes called "Stone Tofu".
It is an essential ingredient in the local dish "Dekomawashi". It is also delicious served cold or used in a stew.
Dekomawashi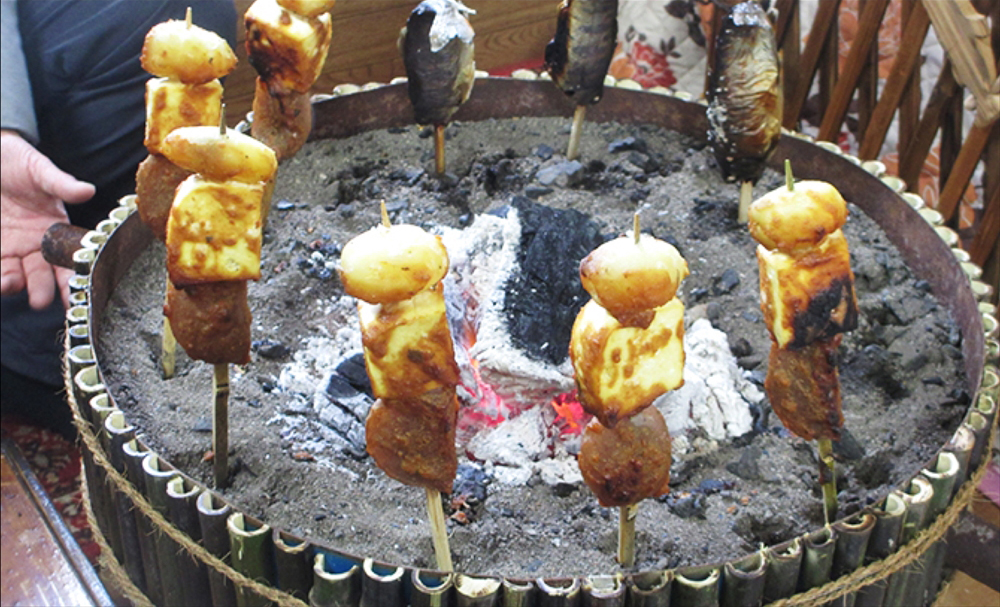 A shish kebab-like food with tofu, small white potatoes, and konjak jelly skewered on a bamboo skewer which then has miso sauce put on top and is cooked over a charcoal grill.
It is supposedly turned while it is cooking, but it is supposed to resemble an Awa Doll which were traditionally used in doll theater shows, and that is where the name originates from.
Gibiet
Gibiet is a French word, which refers to game meat from deer and wild boar and other wildlife.
In the western Awa region, there are 3 wild game processing facilities, so residents of the city can enjoy wild game, even at restaurants.
Hirarayaki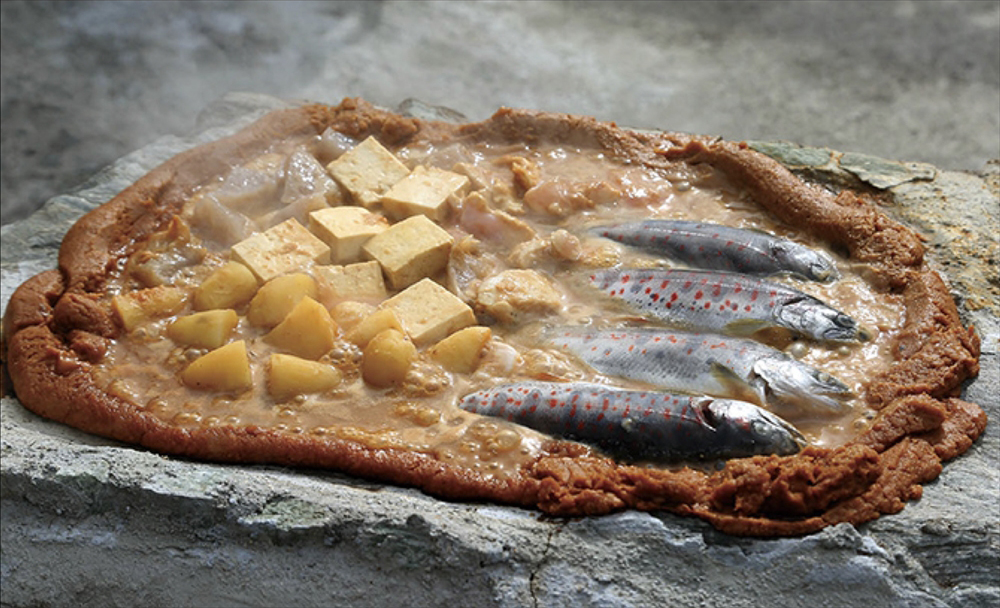 Miso is spread to cover a flat stone called a "Hirara" that has been heated with a fire and Satsukimasu Salmon, tofu, and vegetables are placed on top and are cooked until fragrant.
Why not try cooking it like a barbecue while camping at the riverbank?